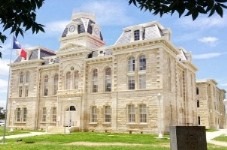 Civic
Robertson County Courthouse & Jail Renovations, and New Annex, Franklin; Fire Stations Nos. 3, 4, and 6, Longview; Fire Stations No. 7 and 10, Tyler; New and Remodeled Salvation Army Buildings, Tyler; Leon County Courthouse Restoration and New Annex, Centerville; Tyler City Hall Renovations; Smith County Jail Expansion.

Commercial
Barron's, Longview; NCIC Phone Services New Office, Longview; Times Square Shopping Center Renovations, Tyler; Rosewood Recording Studios, Tyler.


Historical
Mineola Historic Building; First National Bank Building, Paris; Dux Historic Building, Paris; First Church of Christ Scientist, Paris; Blake and Hinkle Lumber Office, Paris.


Educational
Grand Saline Elementary School; Winona High School; Van Elementary, Middle, and High Schools; Tyler Caldwell Elementary Addition; Birdwell Elementary Classroom Addition; Tyler Junior College White Administrative Services Center; Tyler Junior College Bob and Lou Rogers Student Center; Tyler Bell and Ramey Elementary Schools; Paris Junior College Residence Halls; Longview ISD High School Meat Processing Educational Lab; University of Texas at Tyler Cowan Music Center Addition.

Industrial
Campbell Soup Modifications to Ready-To-Eat Line, Paris; Morton Salt Additions and Renovations, Grand Saline; Westside Waste Water Treatment Plant, Tyler; Tyler Recycling Center Renovation; City of Blossom Lake Dam Rehabilitation; Lookout Transfer Station Structural Improvements, Richardson; North Texas Municipal Water District Custer Road Grinding Pad Improvements, Plano.

Medical
UTHNE Elevator Tower, Tyler; UTHNE North Tyler Clinic Renovations, Tyler; UTHNE Biomedical Ikebe Laboratory, Tyler; UTHNE Sleep Lab, Tyler; UTHNE BioMedical Vivarium, Tyler.

Recreational
Tyler Junior College New Varsity Tennis Complex, University of Texas at Tyler NCAA Baseball and Softball Field Complex, and Tyler's Glass Recreation Center.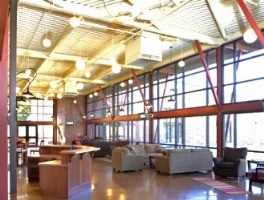 Religious
Grace Community Church Addition, Tyler; New Release Fellowship Baptist Church, Wills Point; Dayspring United Methodist Church, Tyler; Kerens First Baptist Church, Kerens; Green Acres Baptist Church, Tyler; Mobberly Baptist Church Youth Building, Longview; First Presbyterian Church Additions, Longview; Marvin United Methodist Church Additions, Tyler; Lanes Chapel Methodist Addition, Tyler; First Baptist Church South Campus Multipurpose Building, Tyler; First United Methodist Church, Longview; Fellowship Bible Church, Longview.